Since early 2021, with the help of the NFT boom, the adoption of blockchain and crypto has evolved significantly. In 2021 we saw a lot of traditional "web2" companies rushing to ride the web3 wave by developing their own NFT projects with the hope to share the financial gain from it. Fast forward 2 years later, now we're seeing these big brands start exploring web3 seriously.
Web2 Brands Exploring Web3
Reported from Consensus, established brands like Pepsi.co and Marvel Studios were present and shared their current works and insight in incorporating web3 aspects into their business. Kate Brady, Head of Next Gen DTC Connections and Innovations of PepsiCo, mentioned that PepsiCo is exploring Web3 to create deeper consumer engagements and better value exchange in their activations effort. Another story came up from David Maisel, the founding Chairman of Marvel Studios and Mythos Studios, that just recently launched the comics art with Ekos Genesis Project.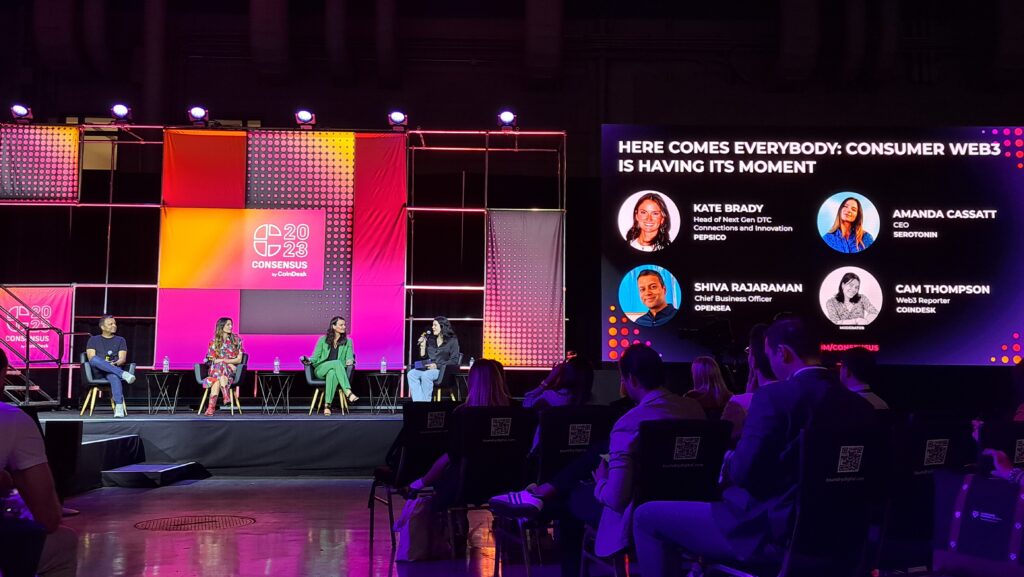 What we're seeing is the efforts in combining the best of both worlds; the technological advancement of Web3 (novel technologies, digital ownership, and decentralized communities) and the proven business models of web2. The transition from web2 to web3 is not an instant jump, it's a transition, one that is implemented slowly but steadily in various distinct components that come together gradually over time. This is what we call now Web2.5. We know if these web2 companies are navigating right in web3, we can see fresh and innovative ways to create consumer-centric values and ways to reach the next generation of consumers.
With these big companies starting to sprint towards web3, more and more brands will follow the bandwagon and web2.5 innovations are expected to flood the space in the coming times, including but not limited to retail industries, banks and financial institutions, as well as art, music, and entertainment industries.
However, Kate Brady (PepsiCo), Shavi (OpenSea), Amanda (Serotonin) all shared the same challenges in pursuing this mission, it all depends on the regulation. With the legal ambiguity still present in the implementation of Web3, it hinders the exploration of web2.5 innovations, deciding what these companies can or cannot do.
US Regulations Tighten, Asia Soars as Alternative Markets
SEC just recently sued Binance and Coinbase, claiming more and more projects as securities. Cited from Nasdaq, it's been a torrid year for crypto companies incorporated in the U.S.. A slew of enforcements against U.S. banks serving the blockchain industry, as well as American exchanges and cryptocurrency projects, have sent shockwaves through the crypto space. As the dust settles from the latest round of regulatory actions, U.S. crypto companies have begun eyeing friendlier jurisdictions – with Asia the prime target.
This shift is also shown by the crypto assets movement away from the US markets. According to data from the on-chain analytics platform Glassnode, the year-over-year regional supply change has formed a divergence. The data suggests that "coins previously based in the US continue to transfer to wallets located in Asia," noted Glassnode.
As Uncle Sam tightens the screws on digital assets regulations, companies are now exploring alternative markets whose regulation frameworks are more friendly for crypto companies. Countries like Dubai, Japan, Hong Kong, and Southeast Asian countries are among those who have their government openly support the development of web3.
Japan recently approved web3 white paper to promote industry growth in the country. The document proposes more tax reforms, clearer accounting standards and a DAO law. Big Southeast Asian markets like Vietnam, Indonesia, and Thailand have shown a constant progressive approach on policy making for the past few years.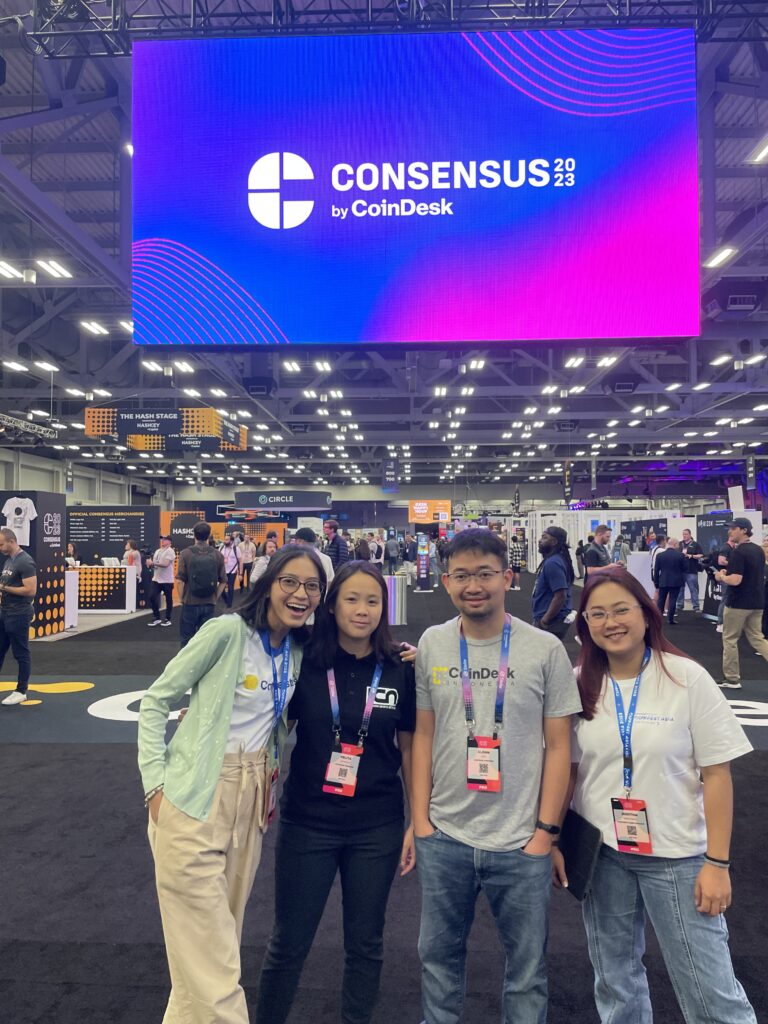 In one of the Consensus stages, Chao Deng from Hashkey Capital was sharing his take on why he thought Asia will be the next hub for crypto. "Asian people are all very practical, we are business people. I do see a lot of investors coming out of Asia, developers, entrepreneurs, and they're all doing great."
Besides Japan, Hong Kong is also gearing up to open a fully regulated crypto investment environment in June. Its new licensing regime, although very strict, will open the doors for mainland Chinese institutional investors and companies. This follows Indonesia as its government is set to launch the national crypto exchange this year.
Another Asia-heavy investment came from Bitget. They revealed that it had already garnered interest from several venture capital firms. These included Foresight Ventures, Dragonfly Capital, SevenX Ventures, and DAO Maker. The big funding drive comes at a time when Uncle Sam is trying its best to drive crypto and web3 innovation away.
Coinfest Asia 2023: Bringing Web2.5 Innovations to Real Life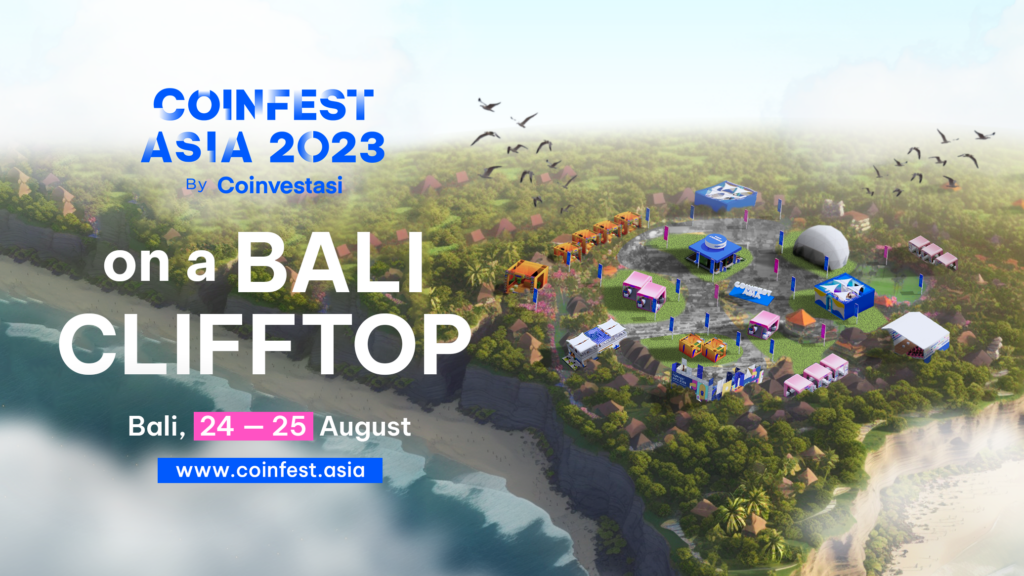 Coinfest Asia is the Asia's Immersive Web3 Festival hosted by Coinvestasi, a local web3 media based in Indonesia. The event is an annual large-scale festival happening in Asia (Bali). This year, Coinfest Asia is highlighting the Web2.5 innovations and will showcase real life and tangible use cases of web3. Inviting the biggest and brightest minds, you'll join Circle, Ripple, Ledger, Animoca, and more in the hot summer festival in Bali on 24-25th August 2023.
Resonating with the current web3 narrative, Coinfest Asia will also be the platform to contribute so that the industry on Web3 continues to grow, especially in Asia. Find out more about the event on https://coinfest.asia.