Coinvestasi and Ajaib Kripto Successfully Host Bitcoin Pizza Party on May 26, 2023. This event is part of the celebration of Bitcoin Pizza Day, a moment when Bitcoin was first used to purchase pizza as a form of payment on May 22, 2010.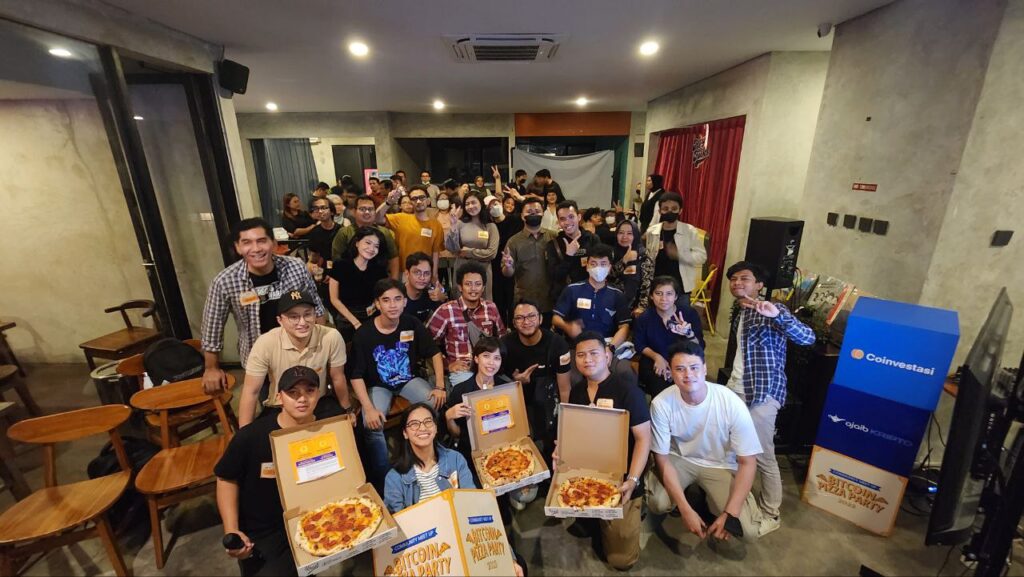 Bitcoin Pizza Day became a historical moment for Bitcoin as it marked the first documented transaction where Bitcoin was used as a form of payment, highlighting the real-world utility and potential of cryptocurrencies. By commemorating Bitcoin Pizza Day through this event, we acknowledge the pioneering spirit and innovative nature of Bitcoin, laying the foundation for its widespread adoption and the thriving cryptocurrency ecosystem we see today.
Bringing together traders, investors, community members, and project contributors from various sectors within the cryptocurrency, web3, and blockchain communities, the event created a vibrant and collaborative environment for knowledge exchange and networking. Such community-building initiatives play a pivotal role in driving widespread acceptance and understanding of digital assets, encouraging individuals to explore the possibilities offered by Bitcoin and cryptocurrencies.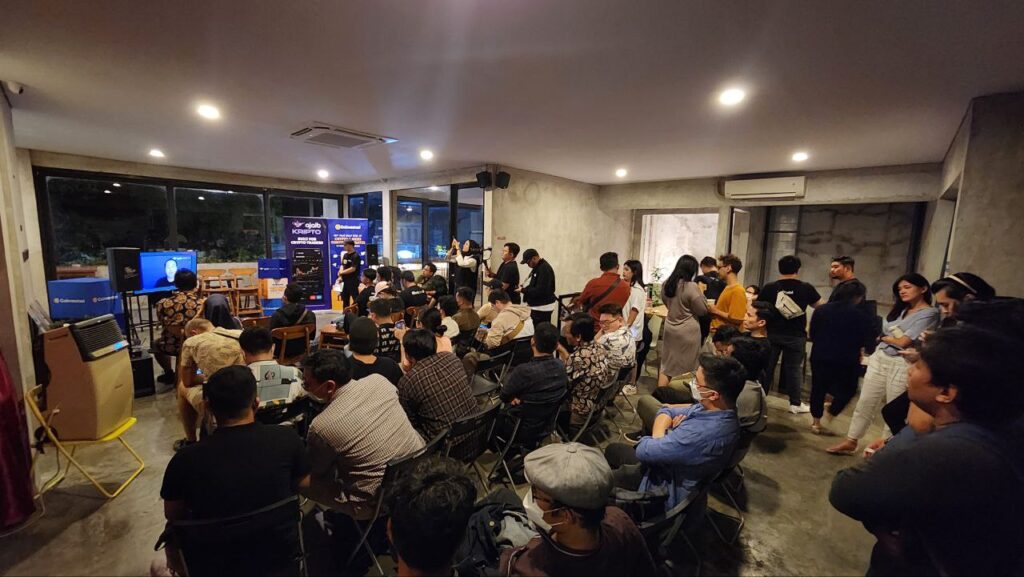 Furthermore, nurturing a healthy and inclusive web3 ecosystem is essential for the sustainable growth of the cryptocurrency space. The Bitcoin Pizza Party served as a platform to promote education and literacy about Bitcoin and its underlying technology by featuring engaging discussion topics, participants also had the opportunity to participate in interactive games.
"The Bitcoin Pizza Party is not only held to commemorate the historic moment of Bitcoin but also serves as a means of education and literacy about Bitcoin and cryptocurrencies. In the midst of the emergence of numerous cryptocurrencies and meme coins, it is important to know how it all started and what its purpose is."

Dhila Rizqia, Managing Director of Coinvestasi
The event invited four panelists from various sectors of the cryptocurrency industry in Indonesia, including Faizal Abdillah (Senior Product Manager at Ajaib Kripto), Panji Yudha (Financial Expert at Ajaib Kripto), Dhila Rizqia (Managing Director of Coinvestasi), and Joshua Budiman (Co-founder of Sekuya Multiverse).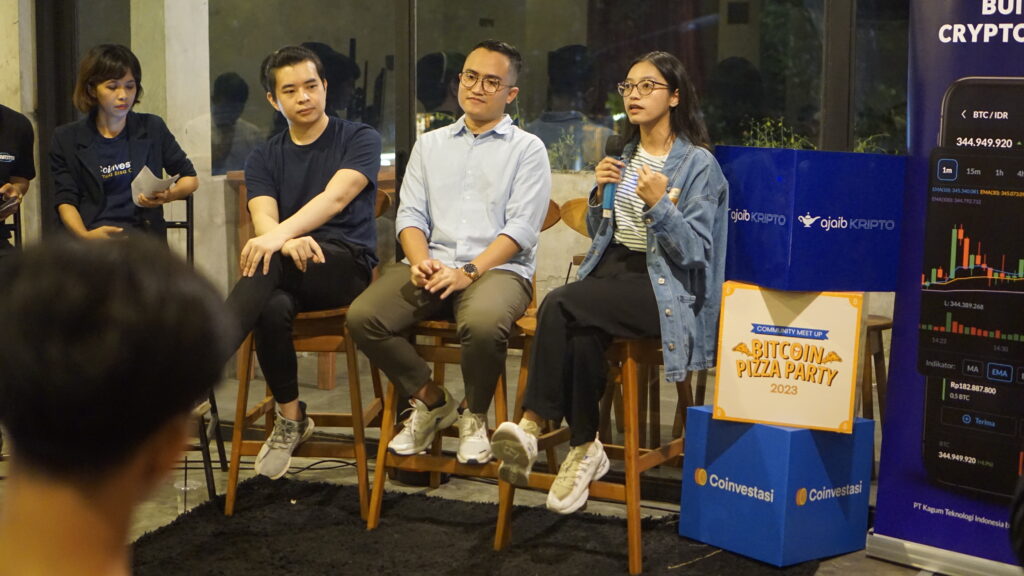 During the event, the cryptocurrency community was invited to discuss the potential of Bitcoin and cryptocurrencies as future digital assets.
Although altcoins and meme tokens are currently popular, Financial Expert at Ajaib Kripto, Panji Yudha, remains optimistic about Bitcoin as it is the main asset that was initially recognized in the cryptocurrency industry.
Meanwhile, Dhila Rizqia, Managing Director of Coinvestasi, believes that retail investors are generally interested in meme coins due to their popularity on social media. Despite the majority of investors experiencing losses from meme coins, Dhila is confident that they will learn from their experiences and build better portfolios in the future.
Coinvestasi is committed to creating a vibrant and inclusive web3 ecosystem contributing to the widespread adoption of cryptocurrencies and paves the way for innovative advancements in decentralized finance. As the community continues to grow and learn, the future holds exciting possibilities for the evolution of digital assets and the transformation of traditional financial systems.