Web3 is poised to revolutionize the internet, providing a decentralized experience powered by cutting-edge technologies such as blockchain, AI, and machine learning. These concepts have captivated the tech world in recent years.
Market research conducted by Emergen Research predicts that the global Web3 market will soar to a value of US$81.5 billion by 2030, growing at an impressive annual rate of 43.7%.
Web3 is gaining traction worldwide, including the Asia-Pacific region. A survey by the International Data Corporation (IDC) revealed that 89% of companies in the region recognize the significance of Web3. However, the actual adoption rate in Asia-Pacific still lags behind the fervor surrounding it.
Indonesia, as a populous country in the region, holds a unique opportunity to spearhead Web3 adoption. With its tech-savvy and youthful population, the country has witnessed a surge in interest in blockchain and cryptocurrencies, leading to the emergence of startups and initiatives.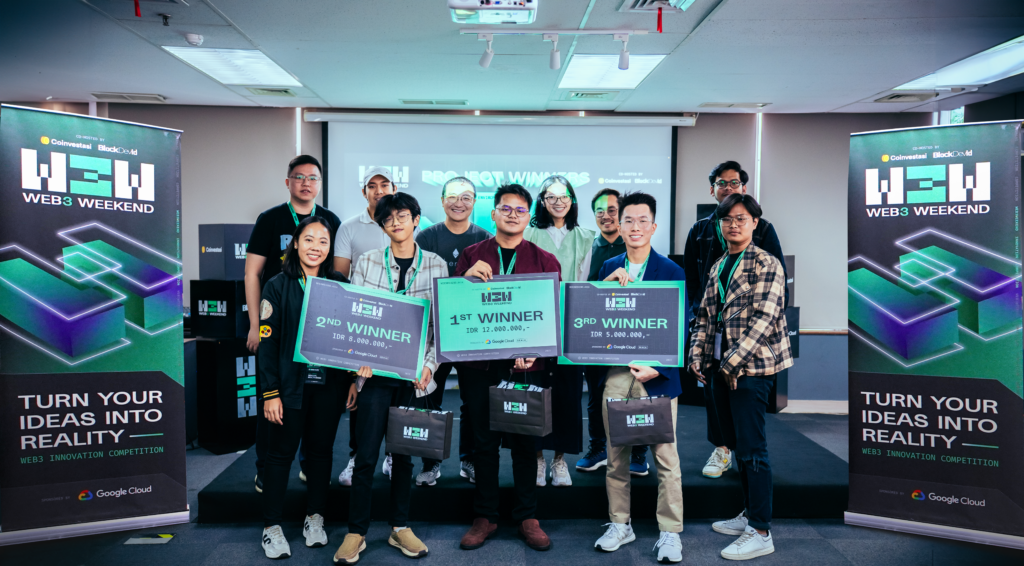 To promote the Web3 industry in Indonesia, Coinvestasi and BlockDevID, in collaboration with Google Cloud, organized the groundbreaking Web3 Weekend Asia (W3W). With a mission to foster innovation and empower web3 developers and builders in Indonesia, the event showcased the country's promising potential in the web3 domain.
"Coinvestasi recognizes the abundance of talented individuals with exceptional ideas for web3 projects, but often they lack the necessary platforms to bring them to life. This realization led to the establishment of Web3 Weekend, an event dedicated to web3 developers."

Dhila Rizqia, the Managing Director of Coinvestasi,
From Ideation to Coaching Sessions
Web3 Weekend, a thrilling event that took place from April 12 to June 17, 2023, concluded with a grand demo day at Block 71, South Jakarta. Over 160 participants joined the competition by registering and submitting their project ideas.
The journey began with a series of workshops and training sessions from May 11 to 17, led by web3 industry experts. Participants were divided into exciting topics like DAOs, social impact, games and metaverse, data analysis, and NFTs.
Next came the curation stage, where the top 30 projects out of 160+ submissions were carefully selected from June 1 to 3. These talented participants then went through additional coaching sessions with mentors from June 5 to 9. The mentors provide guidance and support for each team who are developing the idea into a prototype and preparing it for demo day.
During this sessions the mentors also pick the top six projects, namely Hexa Play, WasteChain, Encoteki, Sekuya Multiverse, Socioverse, and Cryptokaget to move on demo day, as the final stage of this competion. These finalists had the incredible opportunity to present their projects physically at the Demo Day.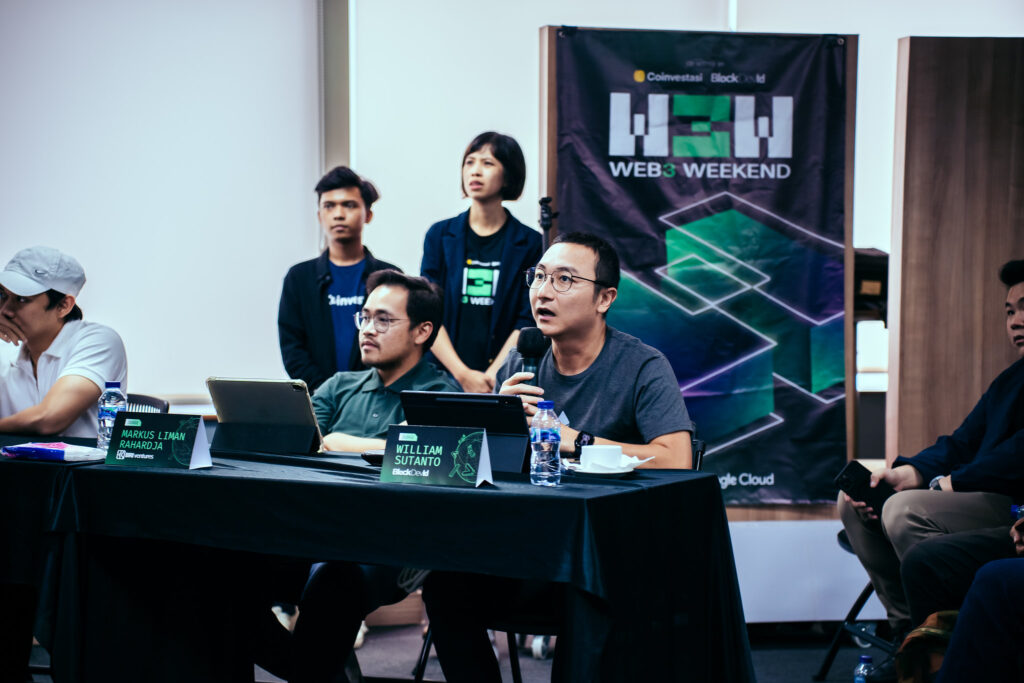 A panel of esteemed judges, including industry leaders in Indonesia web3 landscape, like Rahmat Albariqi, Founder & CEO of Paras; Markus Liman Raharja, Chief Investment Officer of BRI Ventures; and William Sutanto, Co-founder and CTO of Indodax, as well as the Founder of BlockDevID. The judges really appreciate this event and hope that it will serve as a good catalyst to develop the Web3 ecosystem.
"If we want the Web3 industry in Indonesia to develop, we need good developers as well. Hopefully what we are initiating can be a catalyst for the Web3 industry in Indonesia,"

William Co-founder and CTO of Indodax, as well as the Founder of BlockDevID
WasteChain emerged as the winner, offering a blockchain-based waste management system for enhanced transparency and accountability.
Ian Rachman, the founder of WasteChain, expressed his joy as the winner and acknowledged the benefits of participating in Web3 Weekend. He stated, "I am very happy to be the winner and to leverage the opportunities provided by Web3 Weekend. This experience has provided us with validation, training, and valuable connections with experts in the blockchain field."
CryptoKaget secured the second position with their web3 project focused on preventing bots and ensuring a secure environment for genuine users to claim rewards.
Encoteki claimed the third position with their NFT project aimed at protecting endangered animals in Indonesia through valuable incentives for society.
Reco, Sekuya Multiverse, and Socioverse also stood out as impressive finalists. As an additional reward, all six finalists received free tickets to attend Coinfest Asia, the largest web3 festival event in Asia, taking place in Bali on August 24-25, 2023.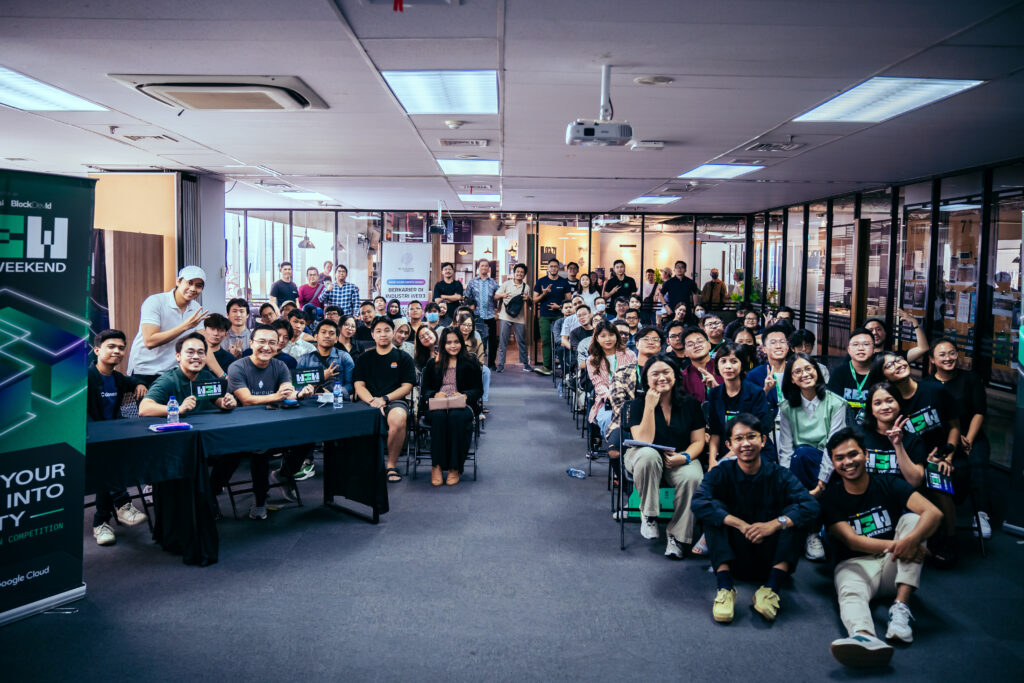 In summary, driven by the rapidly growing web3 interest in Indonesia, Coinvestasi is committed to fostering a thriving environment for developers and web3 builders to advance their skills and develop innovative projects. Building on this success, Web3 Weekend plans to return with an even larger-scale, aiming to provide enhanced support and resources to further propel the growth of the web3 industry in Indonesia.
Web3 Weekend will be back with the same spirit—giving platform for developers to contribute in the web3 space. Find out the next edition for Web3 Weekend on the official Web3 Weekend website and turn on your notifications on Twitter | Instagram | Telegram | Linkedin.