During 2022, Indonesia faced the challenges in the cryptocurrency market as it entered a period of downturn, aka Crypto Winter.
Despite this, Indonesia emerged as the third highest adopter of cryptocurrencies globally, according to the Indonesian Blockchain Association. The country is home to 16.4 million cryptocurrency investors, surpassing the 9.98 million individuals investing in the stock market.
Indonesia has also remained attuned to trends in the global cryptocurrency market and continues to work towards improving its ecosystem. Here is a summary of Industry Movers in 2022, things you need to note in Indonesia crypto scene: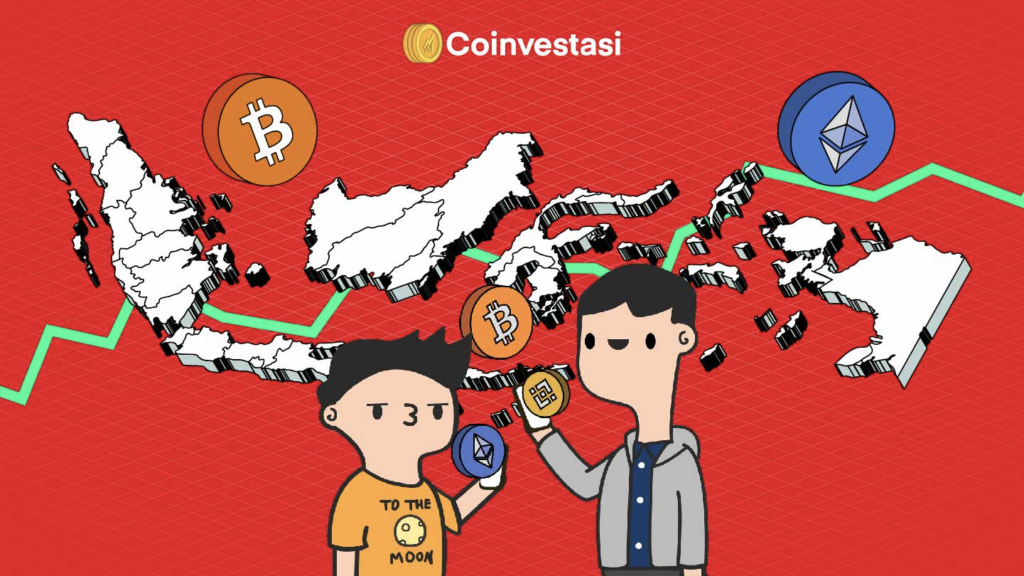 The popularity of NFTs in Indonesia has exploded
NFT has been a highly searched term on Google Indonesia, as it has become a trend in the country.
This trend has been fueled by successful NFT sales, such as Ghozali's NFT which generated billions of Rupiah. Additionally, Karafuru has achieved a significant number of transactions on OpenSea worth 1 trillion. The growth of NFT marketplaces like Paras and various NFT communities have also contributed to the trend and the vibrancy of Indonesia's cryptocurrency industry.
Cryptocurrency taxes are being enforced
The Indonesian government has implemented rules for the collection of value added tax (VAT) and income tax (PPh) on cryptocurrency trading transactions. These regulations, which went into effect on May 1, 2022, are outlined in Minister of Finance Regulation Number 68/PMK.03/2022.
The tax imposed on cryptocurrency transactions is 0.11% of the transaction value for exchange platforms registered with Bappebti (CoFTRA). The implementation of this tax has been successful, with the Ministry of Finance collecting IDR 126.75 billion as of August 2022.
The CoFTRA has introduced new rules to increase security for users
On August 8, 2022, CoFTRA, the institution responsible for regulating cryptocurrencies in Indonesia, released a new rule to enhance security and protection for cryptocurrency investors. There are 5 (five) new addition clauses to the regulation, which are:
A prohibition on cryptocurrency trading platforms or exchanges trading in cryptocurrencies that are not on CoFTRA's list of legal cryptocurrencies in Indonesia.
New technical guidelines for determining which cryptocurrencies are considered legal in Indonesia.
A timeline for reviewing the legality of cryptocurrencies currently listed on Indonesian exchanges or platforms.
Penalties for exchanges or platforms that violate these regulations and,
There will be a team responsible for evaluating the legal status of cryptocurrencies in Indonesia.
Coinfest Asia
Coinfest Asia, one of the largest cryptocurrency festivals in Asia, was successfully held in Bali in August of this year. The event attracted over 1,500 participants from 52 countries, showcasing the importance of Indonesia's cryptocurrency industry on the global stage.
Read more on Coinfest Asia here.
Indonesia to launch its first CBDC
On November 30, 2022, Indonesia's central bank, Bank Indonesia, officially launched the whitepaper for its central bank digital currency (CBDC), known as Rupiah Digital, as part of a project called "Garuda". The CBDC will have the same functions as physical Rupiah and will go through three development phases before being officially circulated to the public.
Indonesia's SEC (OJK) to regulate cryptocurrency
December 15, 2022, the Financial Services Authority (OJK) officially assumed supervision of cryptocurrencies, as outlined in the provisions of the Law on the Development and Strengthening of the Financial Sector (P2SK).
There will be a transition period for the transfer of supervision from CoFTRA to OJK, so it is uncertain if this will be fully implemented in 2023. In addition to cryptocurrencies, OJK will also oversee the entire financial sector, including banking, capital markets, pension funds, insurance, fintech, transactions, and cooperatives.
Binance increases its stake in one of the biggest local exchanges, Tokocrypto
On December 17, 2022, Indonesia's cryptocurrency industry was abuzz with news that Binance would gradually increase its ownership of Tokocrypto to 100%.
This news was accompanied by information that the CEO of Tokocrypto, Pang Xue Kai, would be stepping down from his position. When this information was circulated, the price of Tokocrypto's utility token also experienced a two-digit increase.
While cryptocurrency transactions decrease, the number of investors increase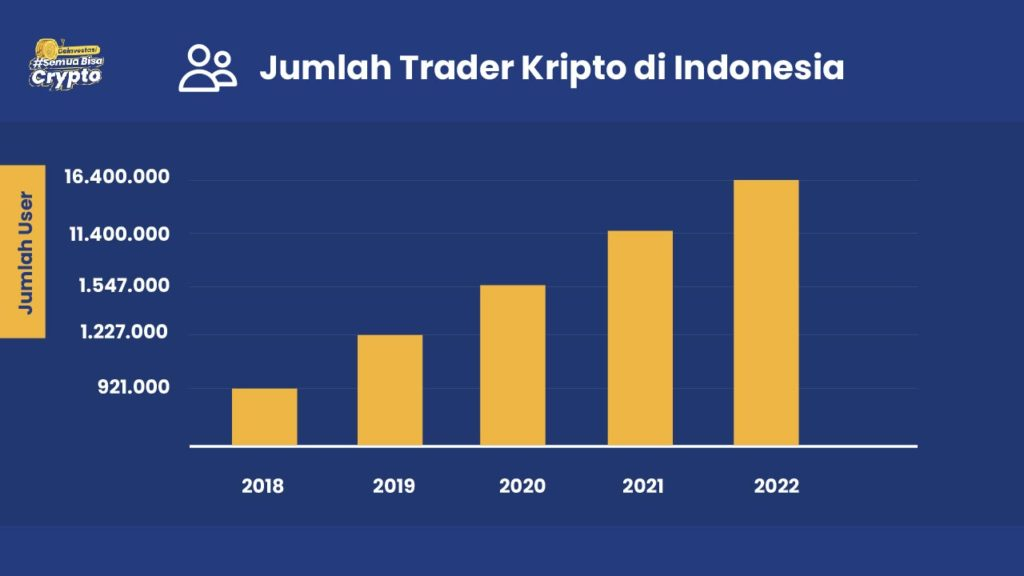 During the crypto winter, cryptocurrency transactions in Indonesia saw a decrease. According to a report from the Indonesian Blockchain Association (ABI), the transaction value of crypto assets for the year only reached IDR 279.8 trillion from January to October 2022.
This represents a significant decrease of 61.03% compared to the previous year, when transactions totaled IDR 717.99 trillion. Despite this decline, there is some positive news as the number of cryptocurrency investors has surpassed the number of individuals investing in the stock market. There are 16.4 million cryptocurrency investors in Indonesia compared to 9.98 million in the stock market as of August 2022.